DESCRIPTION
WhatsApp Business API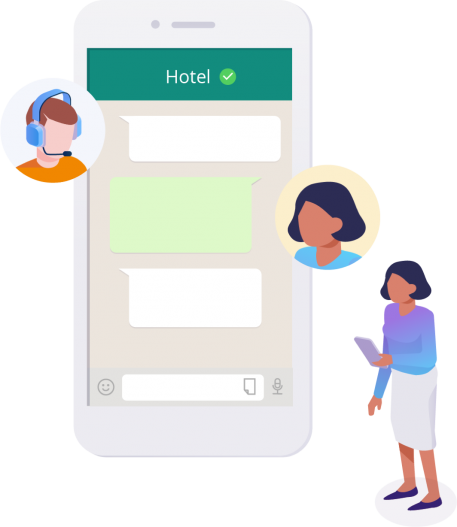 THE DIFFERENT MESSAGE TYPES
Message Templates vs. Chat Messages
To initiate a conversation as a business you'll need to setup so-called Message Templates. If a user initiates the conversation, or replies to a templated message, a '24-hour support window' starts, where you can reply to the user freely without a templated message.
BUSINESS INITIATED CONVERSATIONS
Message Templates
When you initiate a conversation with your users, you will need to use Message Templates. These templates must be pre-approved by WhatsApp. With Message Templates you can send notifications, updates, reminders, and more. In addition to text, images and PDFs are available as media message templates.
USER INITIATED CONVERSATIONS
Chat Messages
When a user sends a message to your WhatsApp Business Account (starting the 24-hour support window) you can send messages to that user without the use of a templated message. For Chat messages, there are no WhatsApp fees.
What You Can Send with the WhatsApp Business API
Find out what content types or media files are supported with the WhatsApp Business solution.
Texts
Send plain text messages or combine text with emojis.
Images
Send images to your users. PNG, JPG, JPEG files are accepted by the API.
Attachments
Send files for your users to download, such as PDF's or other attachments.
Locations
Share locations as a message, containing longitude & latitude.
MAIN API FEATURES
Some Key Features of the Business API
Make the service easy to implement and leverage

Branded Messaging
Become a 'Verified Business' to show your users that they can trust the phone number of your business account on WhatsApp.

Simple API Integration
Integrate our REST API into your existing systems (CRM, contact center, chat, etc.) or use our Chat Messaging Dashboard.

Message Templates
Initiate conversations via pre-approved message templates with customizable variables. Images and files now available.


Bring Your Own Number (BYON)
Bring your own number to WhatsApp Business solution – either mobile, landline, or toll-free.


Rich Messaging
Send and receive texts, images, files (e.g. PDFs), locations, videos, weblinks, and more with your users on WhatsApp.


Group Messaging
Take personal customization to a new level on WhatsApp, with our new Group Messaging feature.

Send Images and PDFs
Reduce friction in your customer journeys with media message templates. Send PDFs and images without waiting for your customer to reply or initiate a conversation! WhatsApp Business solution is ideal for invoices, account statements, shipping return labels, product images, and more.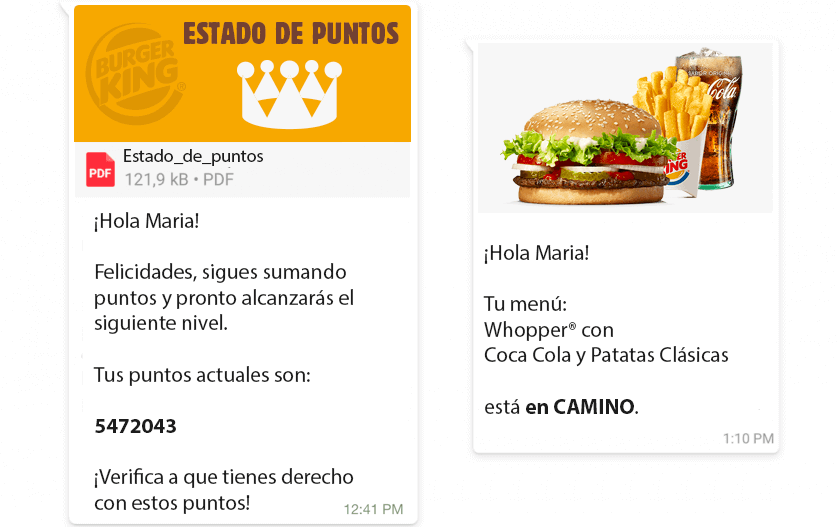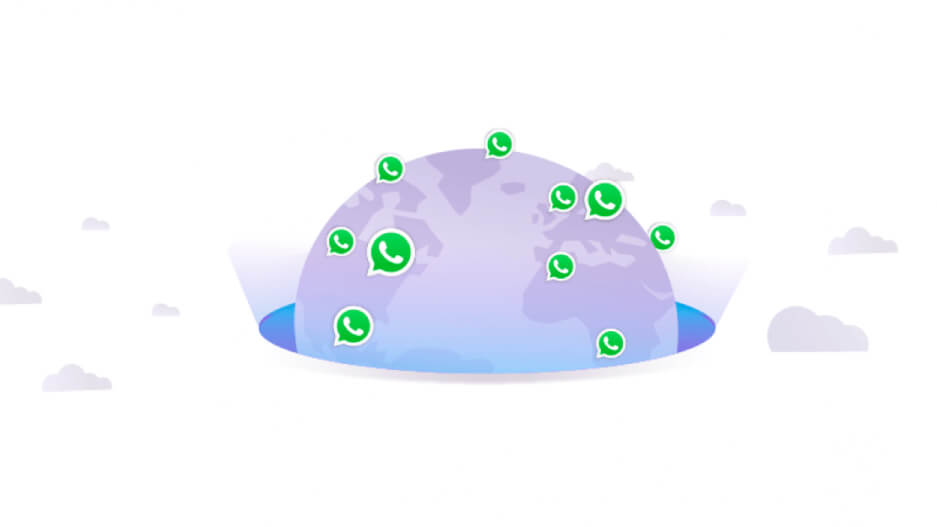 WhatsApp Business Pricing
Simple and fair. Choose one of our packages that best fits your business needs – you can always upgrade if you need to.
GET STARTED
WhatsApp in 3 Simple Steps
Ready to get started? It's easy and straightforward to setup your WhatsApp Business Account with Airtouch.
Request Access
Every business has to go through an approval and business verification process. As a first step, request your access to WhatsApp Business.
Integration & Setup
Once approved, we will configure your account with you. You can now create your Message Templates and integrate the API.
Go-Live
From there you can connect it to any system you might want or add a chatbot developed by Airtouch or not. You are all set!
MADRID – HQ
General Diaz Porlier 61, 4ª3
28006 Madrid
SPAIN
PARIS
65 Place de la Réunion
75020 Paris
FRANCE
MEXICO CITY
Alejandro Dumas 30 B
Polanco 11560, Mexico City
MEXICO
BUCHAREST
Iuliu Maniu Bvd. 7, U, 5th floor, of 11
061102 Bucharest
ROMANIA